DREAMERS & DOERS

FUNDING PROVIDED BY
Toyota Motor Manufacturing, Kentucky, The Gheens Foundation, Frontier Nursing University, Jerry & Madeline Abramson, Kentucky Arts Council, Carla Wallace, The Honorable John Yarmuth and many other friends of the Commission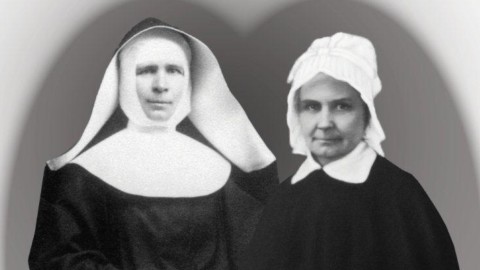 AS SEEN ON
KENTUCKY EDUCATIONAL TELEVISION (KET)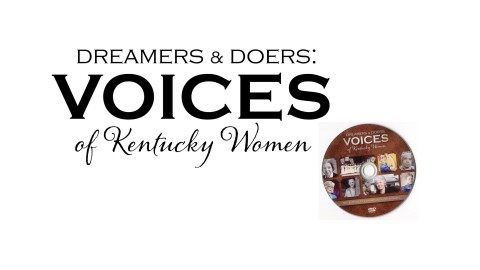 CLASSROOM DISCUSSION GUIDE
Download the guide from this page
Dreamers & Doers: VOICES of Kentucky Women (the film)
PLAY THE ENTIRE ONE-HOUR FILM ON THIS PAGE
Thousands of schoolchildren visit Frankfort each year and marvel at the magnificent statues and busts that permeate Kentucky's beautiful state capitol building. All of the images are of men. The Kentucky Commission on Women began an exhibit project thirty-seven years ago designed to call attention to the contributions of women. It now lines the west wing hallway with sixty-nine watercolor portraits of women who have made significant contributions to Kentucky's literary, scientific, religious, military, political and entertainment landscape. The Kentucky Women Remembered exhibit was the impetus for
Dreamers and Doers: VOICES of Kentucky Women
, a new documentary that tells the compelling stories of forty- seven influential women in Kentucky's history to a much broader audience. Some of the women profiled and their achievements are familiar to us, but a number of the women whose accomplishments long deserved historical notoriety, have for the most part been ignored. Viewers will find themselves thinking more than once throughout the show, I didn't know that! This unprecedented collection of stories on film about Kentucky women is told against the backdrops of the quest for women's rights, gripping accounts of social justice activism and groundbreaking "firsts" in Kentucky and American history.
Mary Elliot Flanery, Willa Beatrice Brown, Martha Layne Collins, Dr. Louise Southgate, the Sisters of Charity of Nazareth, Alice Allison Dunnigan, Margaret Ingels, Marie Caldwell Humphries, Verna Mae Slone, Mae Street Kidd, Nettie Depp, and Mary Breckinridge are but a sampling of the VOICES amplified within this production. Kentucky actors and actresses enliven the production by reading quotes from the women. With historical film footage, narration and expert commentary by contemporaries who are VOICES in their own right, Dreamers and Doers: VOICES of Kentucky Women will serve as a valuable tool for educators and as an incentive for viewers to dig deeper and continue to write women back into Kentucky history.
Read more about the film's purpose and rationale.
Dreamers and Doers: VOICES of Kentucky Women is brought to you by Toyota Motor Manufacturing Kentucky, Inc., the Gheens Foundation, Frontier Nursing University, Jerry & Madeline Abramson, Kentucky Arts Council, Carla Wallace, The Honorable John Yarmuth and many more friends of The Kentucky Commission on Women Foundation, Inc. CLICK HERE TO SEE A COMPREHENSIVE LIST OF DONORS FOR THIS FILM PROJECT.